IOI has been a place where we have interceded for the Northeast and Lehigh Valley area for revival in our churches, communities, cities, and for this Country, since 2013. We have faithfully met month after month believing God for an outpouring of His Spirit.
POWER REMNANT presents a new season with Holy Ghost manifesting the Glory with His Invaders Of Influence (IOI)!
Recently, at the turn of the year (2016), I had a dream about a well here in the Lehigh Valley, PA, containing oil and fire. People would come to receive this oil and fire! Fire purifies and empowers. Oil soothes, heals and anoints. Both are anointed power symbolically to change and empower people of God. The Spirit of God's impression in my spirit from this dream was that it is time to flow in the manifested glory. The demonstration and manifestation of God's power will be made known upon the earth.
COME! If you need a personal touch, anointing, infilling, healing from God…COME! Many are hurting in their soul and body. God has a fresh touch of oil and fire through the power of the Holy Spirit for you at our monthly meeting called INVADERS OF INFLUENCE.
All WELCOME!!
IOI has ended for the Summer. We will resume on 9/20/2019 with a new season of "20/20 GLORY VISION"
Holy Spirit Led Meetings
Varied Local Worship Leaders from 6:30pm to 7:30
Dynamic Fire-filled Speakers from 7:30 to 9:00pm
Spirit of God Impartation & Activation Time
Every 3rd Friday of the Month (except August)
Located @ Bethlehem Community Fellowship or BCF
1417 Marvine Street, Bethlehem
Please check PRM Bulletin incase there has been a change in the schedule.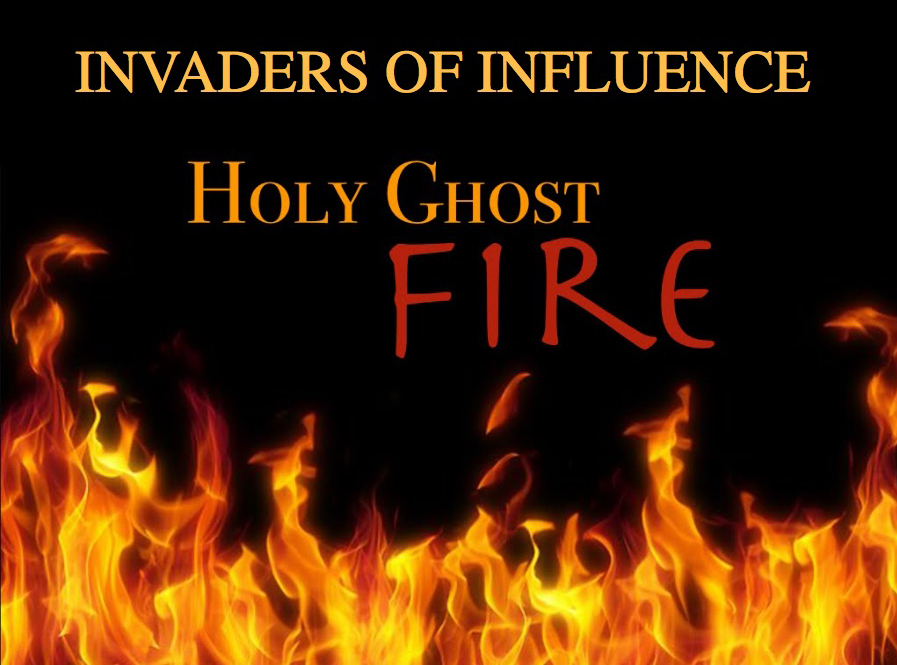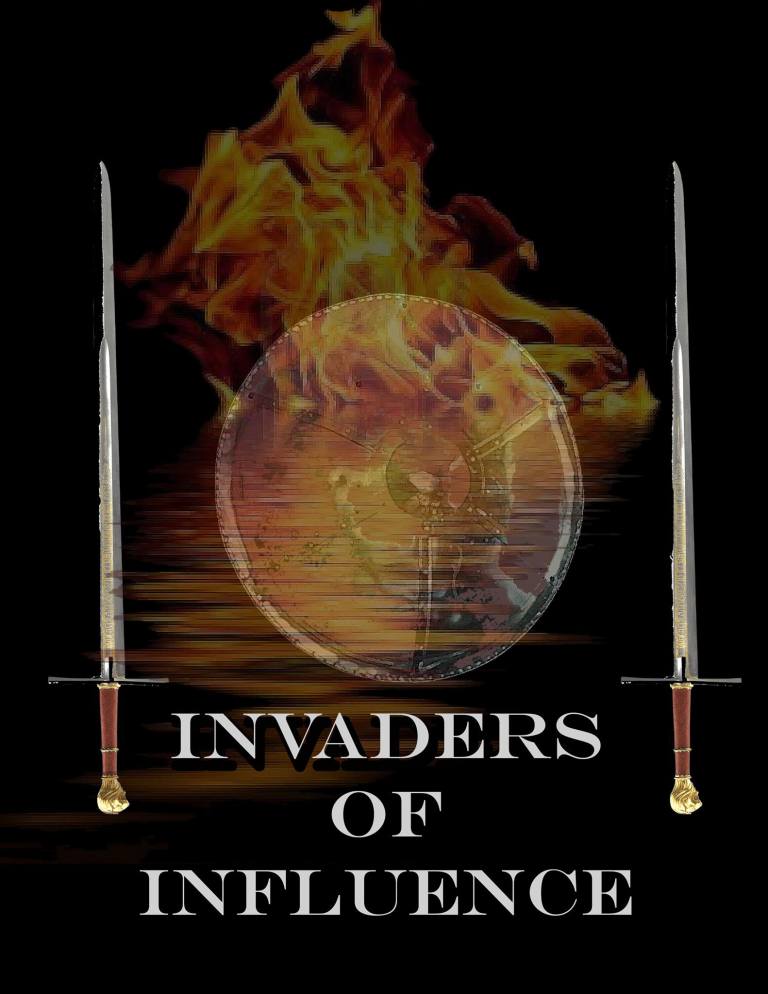 Romans 8:19 says, "For the whole creation is eagerly expecting the manifestation of the sons and daughters of God upon the earth."
Testimonies of the touch of God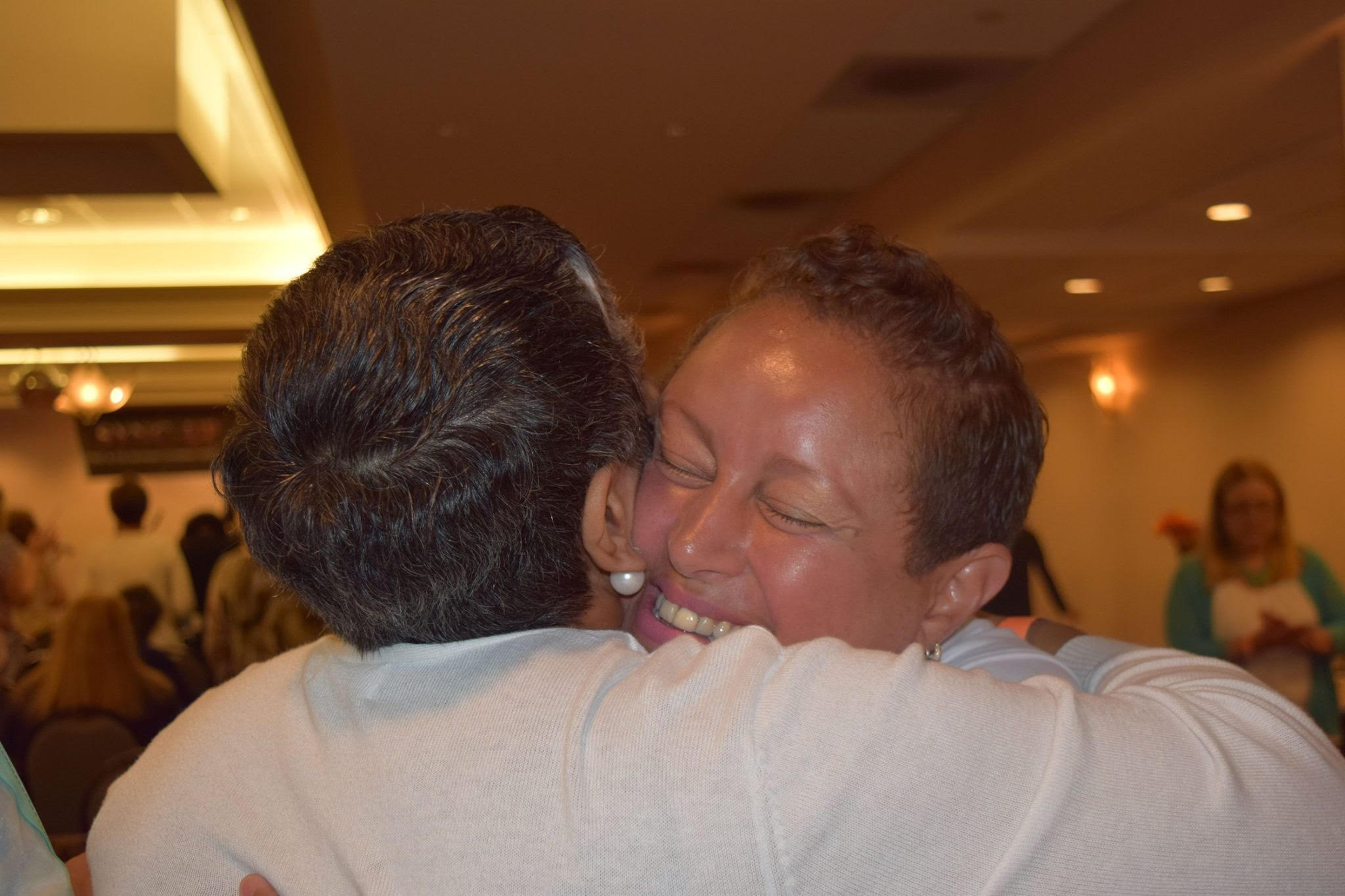 "Hello my name is Brenda, I'm a Congregational Care Pastor at EL Shaddai Bethlehem Ministry. Before I speak about the supernatural encounter that I experienced on June 16, 2017 when I attended Invaders Of Influence (IOI), Oil & Fire, I would like to share a little history of what was happening in my life in order for you to understand the miracle that occurred that night!
I was diagnosed with Adenocarcinoma of the Cervix stage 4 on October 29, 2015, same day my aunt passed away from lung cancer. I started receiving chemotherapy treatment right away. I received intense chemotherapy for about a year. Then maintenance Chemo for about 7 months. I believed God's favor was with me since the beginning of my treatment due to having minimal side effects. But I was seriously struggling with fatigue. No matter how many hours I slept. It wasn't enough. I always woke up tired! I constantly pushed my body everyday to its limits. To the point that my body ached so much I could hardly move or walk due to joint pains. It was a horrible feeling. I hated feeling the way I did! It prevented me from participating or enjoying many ministry events.
The night of June 16, 2017. I just finished a session of chemotherapy. I usually go home right after, due to feeling fatigue. But I felt in my spirit to attend IOI. As soon as I walked into the service, I felt the Spirit of God, His Glory was tangible. I took a seat in the last row, in the back of the room. Trese just finished speaking about the "man with the wither hand," it was powerful sermon. She started calling people to come up if there was any withering in Spirit, soul or body to receive a fresh anointing from the Lord! I hardly ever go up and get anointed. I usually end up praying for people. Not that night! I felt a pull deep within my inner-man to go up to the front. I will never forget the words Trese spoke into my life and what happened next!
I remembered telling her the Lord wanted her to release me! But she didn't know what I was being released from. I knelt down in front of her. She anointed me with oil and started to prophetically speak into my life! Her prayers were filled with a supernatural touch of compassion and love, that it moved many individuals into tears!
All of sudden I heard an audio voice telling me, "Brace yourself! For now, I will pour myself into you!" At that moment, I felt a wave of energy go through my body! From the top of my head to the bottom of my feet! Not only did I feel the voltage of energy going through my body, but He allowed me to see it! Like a video! A bluish light going through my veins, arteries, tissues, cells, touching every inner part of my being and lighting it up! To the point I saw and actually felt a supernatural explosion of energy, a touch, or whatever you want to call it, at the center of my inner being! Then I heard Him say, "Let go!" Which I did! At that point My body was unable to hold His Glory! My body shook uncontrollably to the point that I actually fell to the floor! I tell you the truth!
Since that night! I haven't felt a bit of fatigue! I have been waking up every morning with an energy and strength that's out of this world! I'm telling you it's surreal! Everyone I encounter noticed this new found energy and supernatural radiance, a glow! That I've been getting so many compliments because of it! When He said, " I will pour myself into you!" He surely did! Wow! To this day, I am still in awe!""
-Pastor Brenda Diaz
"I was suffering for months with a swollen painful knee. I had to take ibuprofen just to get through work and after a day on my feet I spent most of the evening elevating and icing my knee. I was planning on going to see a doctor, I was tired and worn out. My dear friend Trese knew nothing about my knee pain and began to pray for me. Trese prayed for several things and then laid hands on my knee and prayed for healing. After the prayer I immediately felt better and as the days passed I noticed that I no longer needed Ibuprofen. The real test came when I was on vacation with my family because there was a lot of walking needed, my husband was concerned and thought we might have to cancel our plans. Well our vacation went wonderful and I had no problems with pain or swelling with my knee, one day we even walked 5 miles!!!!! My knee feels as if nothing has ever been wrong and know that I received a healing touch from my heavenly Father, Praise God!!!!"
-Margie Kimmick
"I have been having pain on my right leg and hip for months now! I went to see Trese, who was at her church preparing donation's to be sent out to Texas through her ministry. I had things to bring to donate, but my real intention was to have her pray for me, because I was sick and tired of the pain that wasn't allowing me to work, so I asked her to pray for me. She did and I felt an urge to scream, and I felt like God was touching the front of my hip! I can feel pain leaving my body. When I left her sight, I felt my leg more lighter and no tightness. I went to run an errand and then back home. I turned on worship music and began to dance with no pain on my leg."
-Ida Calixto
"After being diagnosed with many different diseases I've had pain everyday of my life but over the last few days it has increasingly gotten worse. It had gotten so extreme that I could hardly breathe all I could do was pant, if I took any larger of a breath the pain would hit in my upper/mid torso on my right side. I was in such bad shape today that my niece messaged Trese, because I couldn't even do that and just asked if she would pray for me. Trese took hold of the situation and anointed me with oil and prayed over me, I could feel the peaceful healing coming on me at the time. I also mentioned to her about a thyroid condition I was diagnosed with which caused my left eye to bulge out and look much bigger than the other eye, she anointed my eyes and prayed. Praise God Not only was I able to go to Bible study tonight being able to breathe and move but my eyes are the same size now !!!"
-Donna Novak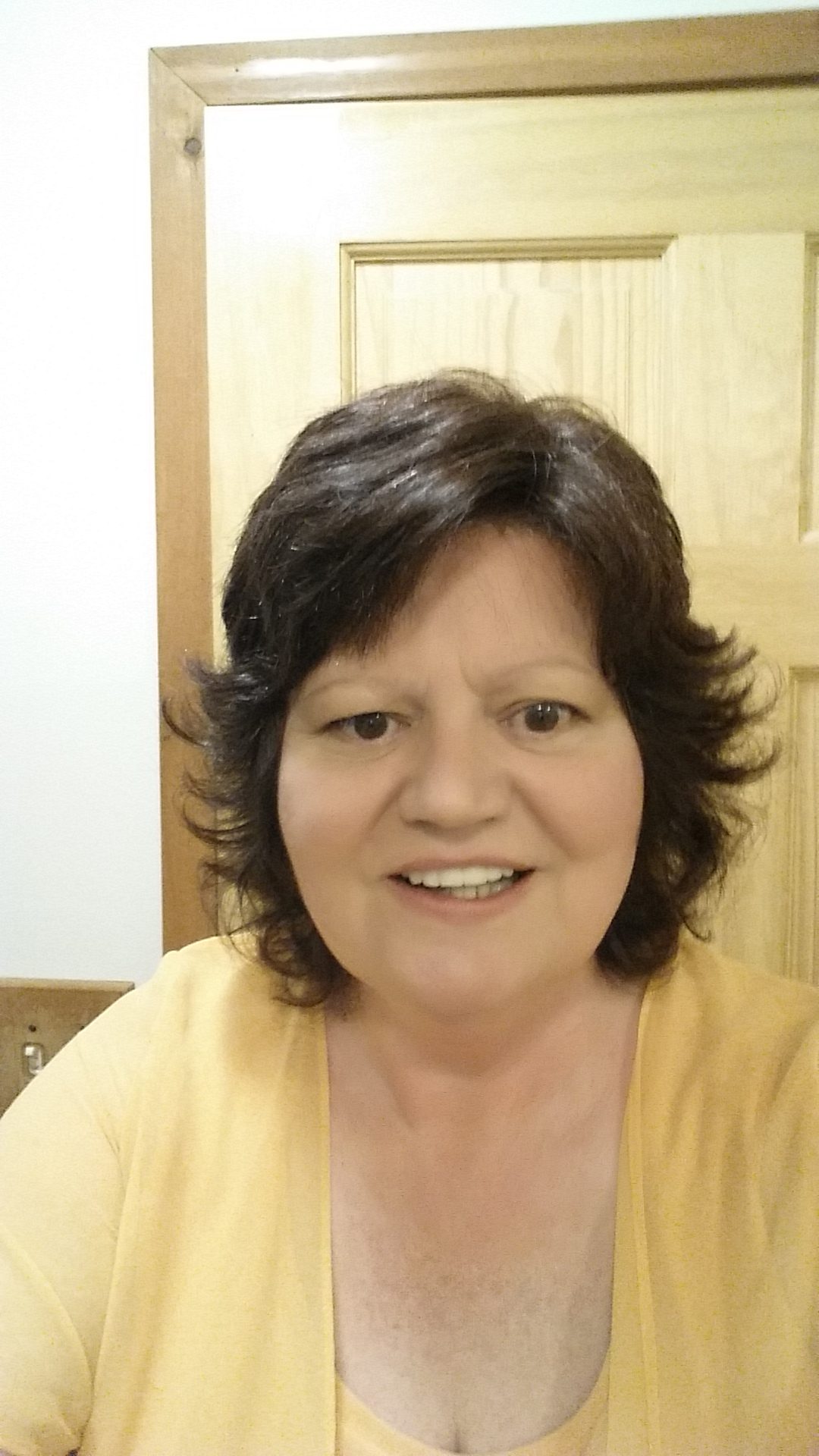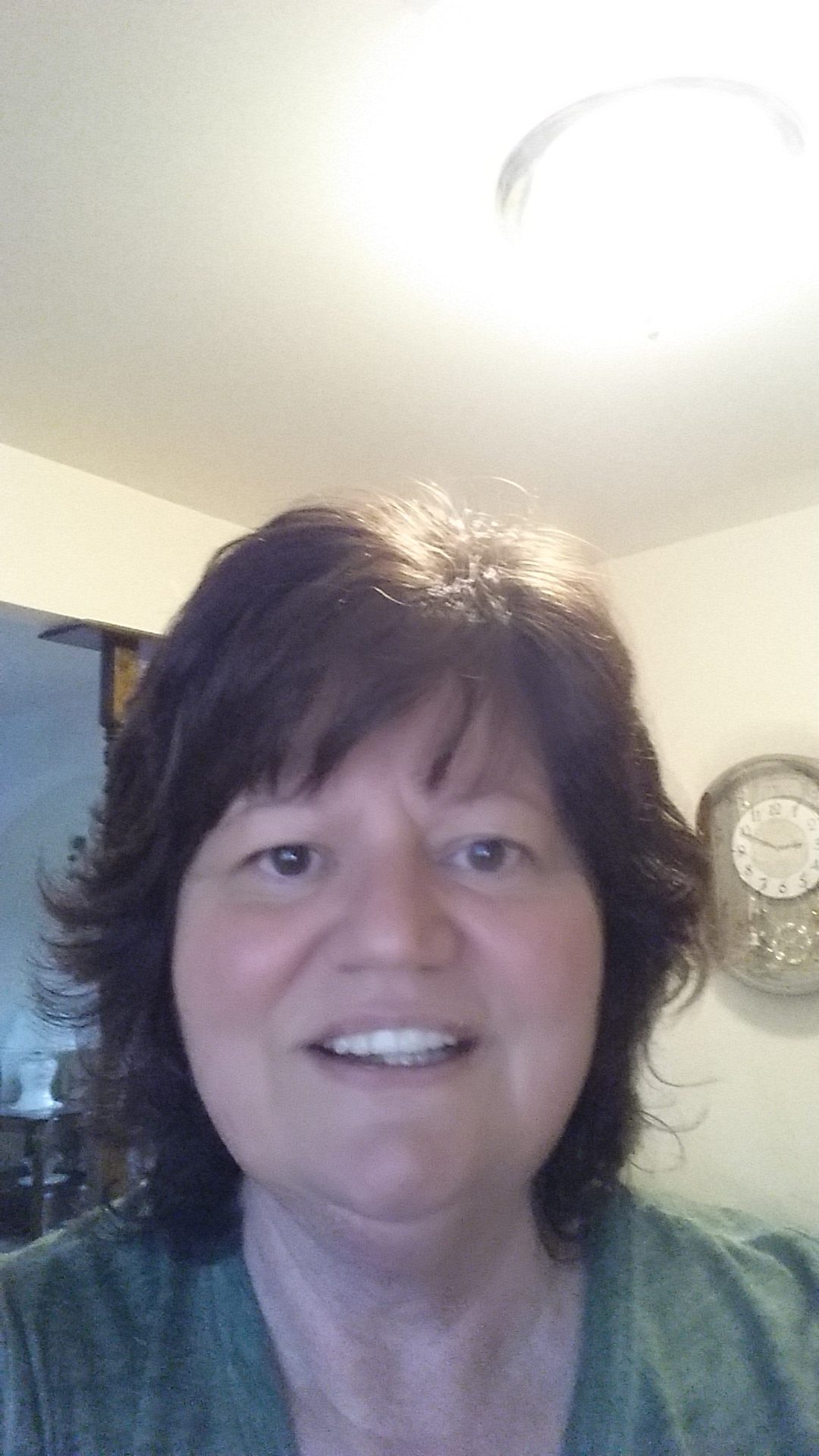 Before Prayer/After Prayer